Welcome to the Developer Toolbox
Build apps with our tools and share your APIs with the community
Browse our APIs
Explore the Telia APIs through documentation.
Use our API explorer to find the API you're looking for.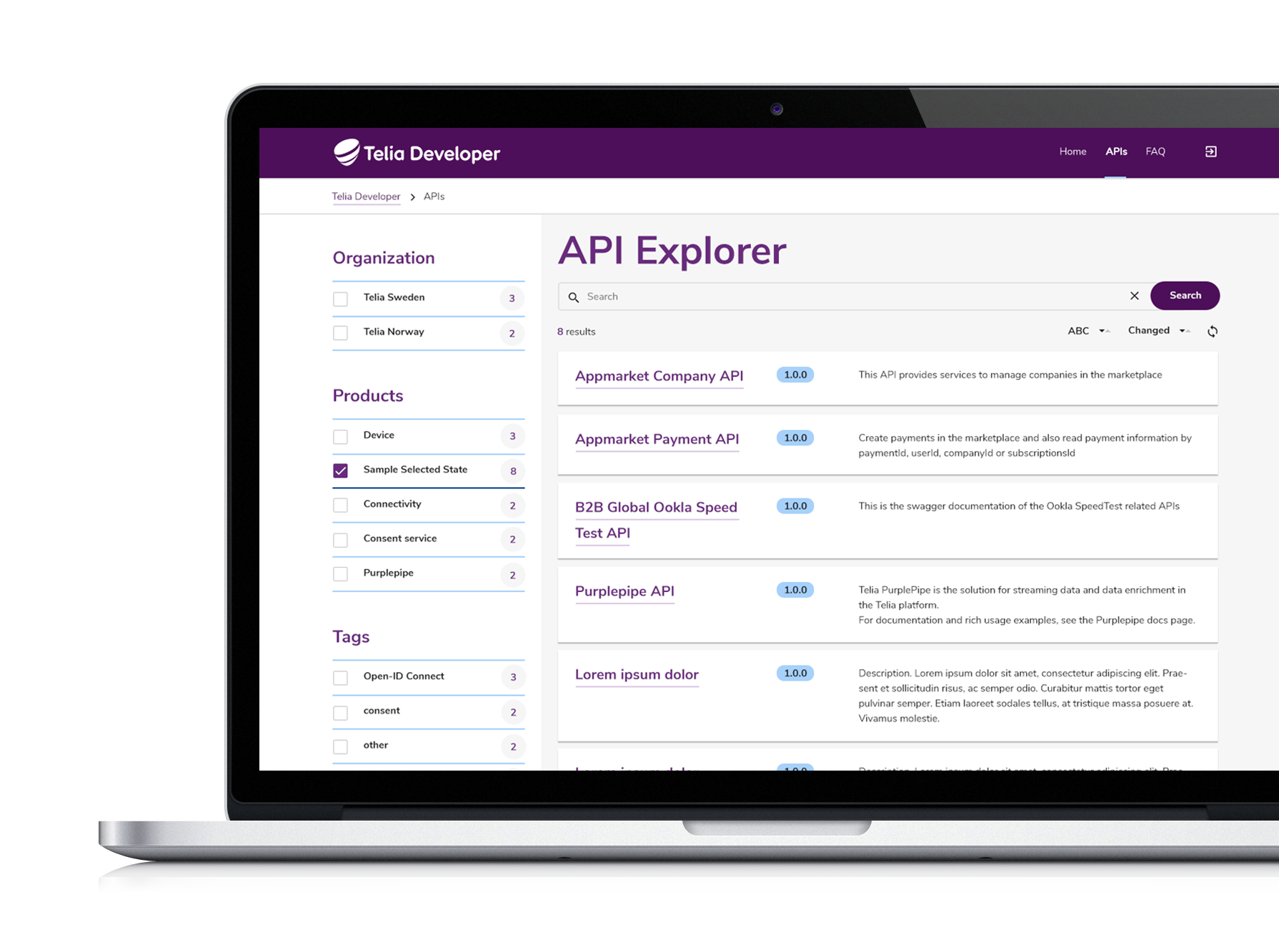 Do you want to submit your API?
Do you have a related API which is not on the portal? Contact us and we will publish it.
Learn how to import your API documentation via command line.